Aurasma's platform includes a powerful drag-and-drop web studio that enables anyone to easily create, manage, and track augmented reality experiences.
Cam Scanner scans docs into clear & sharp images/PDFs, to email, fax, print or save to cloud.
CodeSpark Academy with The Foos is the #1 learn to code program for kids 4-9.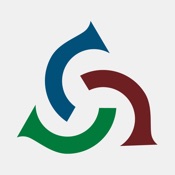 eBackpack allows you to assign, collect, review, annotate, and return student work, assignments, and assessments easily to support your paperless classroom and student/teacher collaboration. Integrates with your calendar and more.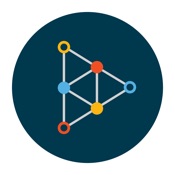 Educreations is a unique interactive whiteboard and screencasting tool that's simple, powerful, and fun to use. Annotate, animate, and narrate nearly any type of content as you explain any concept
Explain Everything Create videos and classroom projects with this leading unique interactive screencasting whiteboard.
Glogster makes it easy to capture, combine and share photos, text, videos and more on one interactive page.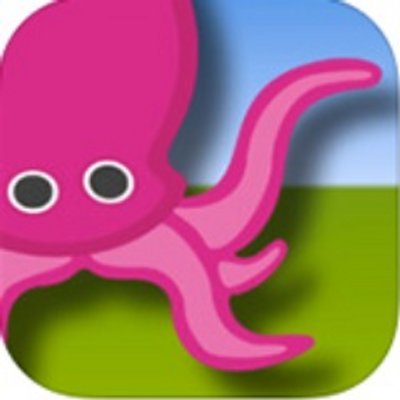 Green Screen by Do Ink makes it easy to create incredible green screen videos and images right on your iPad or iPhone. The app lets you combine photos and videos from the camera roll with live images from your iPad or iPhone's camera.
Hopscotch is an iOS app that lets you design, code, and share your own art and games.
Kodable is the only complete K-5 curriculum taking students from learning to think like a programmer in Kindergarten to writing real JavaScript by 5th grade. No computer science knowledge required of teachers.

Lightning Lab is the Sphero App for programming Sphero robots.Grab a bot, fire up your imagination, and get started.
The Nearpod platform enables teachers, schools and districts, to use their iPads to manage content on students' iPads, iPhones, iPods or Macs. It seamlessly combines interactive presentation, collaboration, and real-time assessment tools into one integrated solution.
Padlet is different from other blogging tools and inspiration boards because it's flexible. Create a grocery list, a Venn diagram, a discussion board, a group greeting card, a portfolio, or a business plan, all in one app.
Quizlet features simple tools for learning anything. Search millions of study sets or create your own. Improve your grades by studying with flashcards, games and more.
Remind is a free text messaging app that helps teachers, students, and parents communicate quickly and efficiently.
With ScratchJr, young children (ages 5-7) can program their own interactive stories and games. In the process, they learn to solve problems, design projects, and express themselves creatively on the computer.
Seesaw is a student-driven digital portfolio that empowers students of any age to independently document what they are learning at school and share it with their teachers, parents, classmates, and even the world.
Speech with Milo: Sequencing was created by a licensed Speech-Language Pathologist to help children develop sequencing and storytelling skills. Enjoy 35 dynamic sequencing exercises using animation to keep your child engaged.
Super Note helps you create notes rapidly, make voice recordings and add photos. The notes are color coded so you can find them instantly and you can change the note color/category on the fly.
Tickle Learn to create virtual games and stories, and have all your drones and robots interact with one another.
Torus Games' eight familiar games introduce children ages ten and up to the mind-stretching possibility of a "multiconnected universe". Games include: tic-tac-toe, mazes, crossword puzzles, word search puzzles, jigsaw puzzles, chess, pool and gomoku.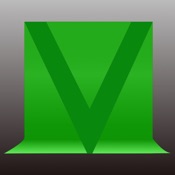 Veescope Live is the most popular green screen app for education, business and professional video. Take green screen photos at up to 12 megapixel and video at UHD 4K resolution.
Word Wizard is the talking movable alphabet that allows kids to experiment with phonics and word building thanks to the advanced text to speech engine.